Over the last few months I've been in a, "Well, now what?" period of my career. I've steered my department through crisis and now that it's passed I'm not sure what I'm doing in my position. If my career starts and ends running a circulation-reserves-stacks unit and never does anything different I'm going to bang my head against my desk until I'm dead.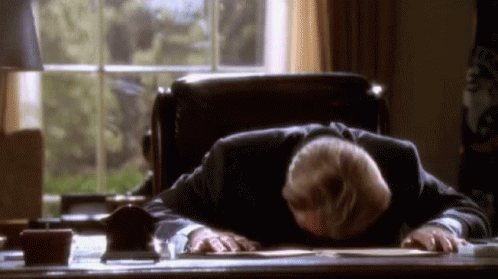 It's true, public services is not for the faint of heart. Project-based librarianship would naturally be difficult to manage in the face of desk shifts, problem patrons, and schedule management. But public services librarians are also some of the most dynamic and capable people I know in the profession. We have to be to survive the daily onslaught of humanity in our midst. We are not to be taken lightly.
But just because projects are difficult in our dynamic seat-of-the-pants lifestyles doesn't mean they're impossible. It doesn't mean we shouldn't try.
Failure Is Always An Option
C'mon, folks. We're librarians, not nurses. People don't die when we screw up. You have an idea for something new? Do it! Try it! Build something new. Break something that work's adequately. Burn down something that doesn't work.
I've been talking around my library about looking for ways that my department, User Services, can better support our librarians on top of the everyday retail librarianship that we already do.
We're off to a good start in building relationships with our Health Sciences Librarian and the Kinesiology department. I have reason to believe that my Engineering Librarian is equally interested in trying new stuff with us. I'm very interested in working with the Educational Intiatives (i.e. teaching & learning) Librarians to explore how we can better educate patrons about rudimentary library services to all of our first-generation and non-traditional students. We have a Knowledge Production department starting up that will open up all kinds of new areas to explore.
I have no idea what most of this might look like. I actually have no specific ideas of my own, yet. But I'm looking for them. I'm a naturally creative person in a service segment of my industry. For almost nine years in my previous job I was not allowed to be creative. I was to sit at my desk, do my job, and not look around too much or try new things. Now, more than 1.5 years in to another position at a different place, and a few months out from active crisis mode, I'm starting to realize that I am in a position where I can try things. Where I can ambitiously fail. Where I can build things and break things.
I expect to fail. I expect to fail more than I succeed. But in the failures I expect to learn new aspects of my departmental capabilities, new aspects of my team, and new aspects of myself.
A couple of days ago I started a different post in which I was all filled with professional ennui because after sitting in a few rooms with my amazing, talented, and ambitious librarian colleagues I was feeling utterly self-conscious about who I am as a librarian next to them. But you know what? Fuck that. I'm a public services librarian badass. I'm a talented, creative, and dynamic person who wants to unleash his badassery on the world. Fuck that. Let's break some shit and see what we can make of it.